Evon and I decided to take on Northern Italy the other day.  We decided to stay in Milano but take day trips out to Genova and some of the towns surrounding Lake Iseo.  I'll be completely honest, we got more than a little lost during our travels, but you know what, it was completely worth it!!!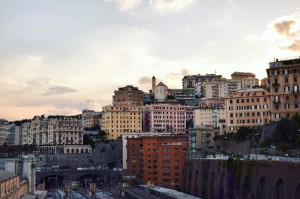 Day One: Genova
Before leaving for study abroad I visited my Uncle Giuseppe and practices some Italian phrases.  He specifically asked me to visit where he grew up.  Being that we were staying in Milano and Genova was only about an hour and half away, I knew I had to go.  Waking up early and getting out the door was a little difficult, but we eventually ended up at the Milano train station where we caught a train to the city of Genova.  So Genova, the city where my uncle grew up is one of the largest European cities on the Mediterranean Sea and one the largest seaport in Italy.  You know what that means, right?  The means big boats, amazing views, sexy architecture, and delicious sea food.  What more could I ask for?!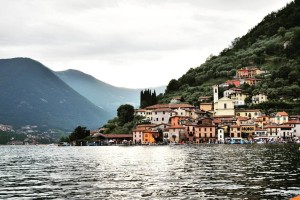 Day Two:  Lake Iseo
Easily the highlight.  Honestly, this day trip needs its own blog post. Coming soon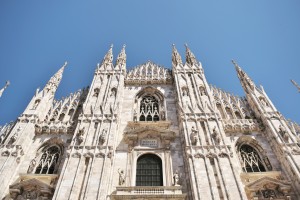 Day Three: Milano
Though we stayed in Milan for three nights we really did not get to see the city in much depth until our last day there!  But, what a spectacular city!  We wondered the streets and explored a side of Italian architecture we haven't really had a chance to experience thus far into our study abroad.  In Italy, often you do not see what we coin as modern or contemporary architecture.  This is because contemporary architecture is not traditional architecture, it is not linked to the past.  I'm not really sure how I feel about this.  Part of me wants to say that at one point the traditional architecture of Italy was contemporary and contemporary architecture, if designed and built well can become part of Italy's history! Anyways, Milano was fun because the urban fabric wove both traditional and contemporary art and architecture through the streets and interiors we visited.  Along with the wonderful streets we also visited the must see sites.  These included the Duomo di Milano, the Metropolitan Cathedral-Basilica of the Nativity of Saint Mary.  I just have to say, I remember gawking over this building in Joe Odoerfer's History and Theory I class Sophomore year.  Seeing this, and walking on the roof, was a dream come true!!!  Though, I believe that seeing the Galleria Vittorio Emanuele II may have been slightly better, but only slightly.  The Galleria Vittorio Emanuele II is one of the world oldest shopping malls, I promise I only window shopped

The mall is a four-story double arcade, vaulted with cast iron and glass, and inhabited by haute couture and luxury retailer.  Again, experiencing this in person was like a dream come true!
All in all, the extended weekend was a success, stay tuned for a blog post about our day in Iseo!
More photos from our extended weekend: