This past Friday we all traveled to Pisa to see the cathedral, baptistery, and leaning tower. Most of us were able to climb up to the top of the tower and get some really good views of Pisa and the cathedral. It was crazy how much you could feel the lean of the tower as you walked up the stairs. There were also really clear indentations in the stairs from where everyone has walked over and over again. As you walked up, your feet kind of just slid into the indentations. We were all a bit nervous at the top, even those who normally are not afraid of heights. Our legs were a little shaky (and we were all holding pretty tight to each other), but it was 100% worth it and such a fun and memorable experience.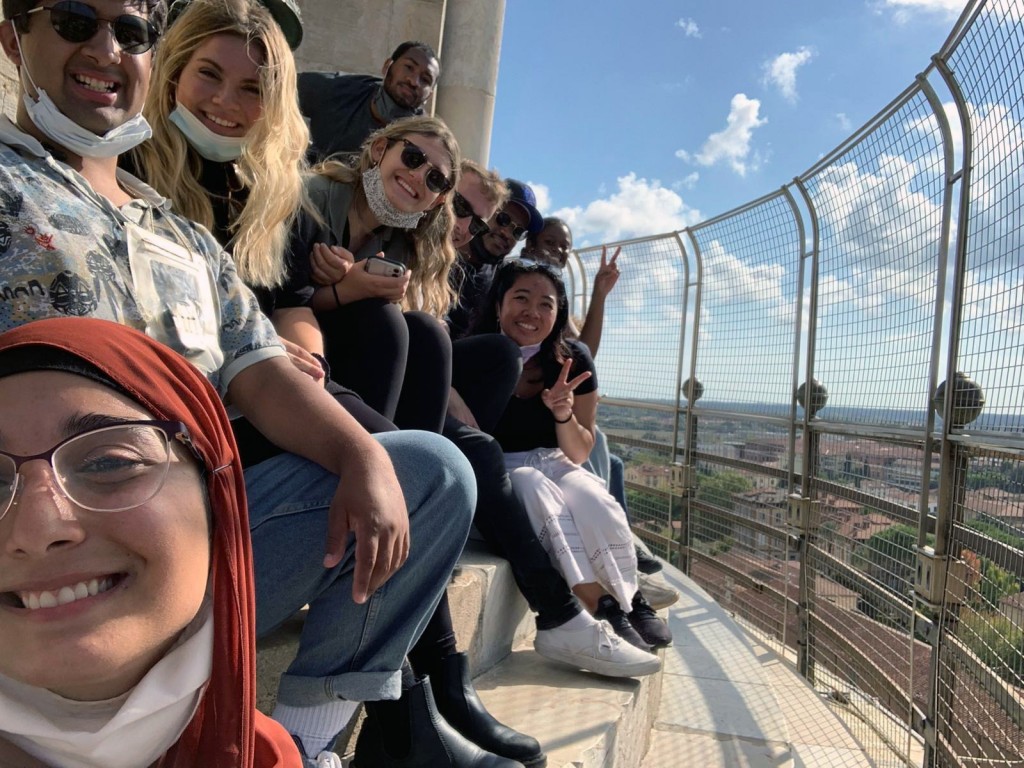 Sitting at the top of the tower. 
Views from the top of the tower!
Some obligatory cheesy photos with the tower.