Venice was filled with lots of learning + lots of fun. The city was so beautiful and we all became pros at navigating the water buses. The first day we visited Punta della Dagona, which was renovated by Tadao Ando. The exhibition there at the time was by Bruce Naumen and was a contemporary study on the body – and how it moves.
The next day we were able to visit Fondazione Querini Stampia, which was partly designed by Carlo Scarpa. The entire building was very cool to see, but the part designed by Scarpa was really exceptional. The detail work that he implemented was really incredible, and the way that he used the water present in the canals (which was seen as a problem at the time) to drive the entire design was really cool to see. It was a beautiful intervention.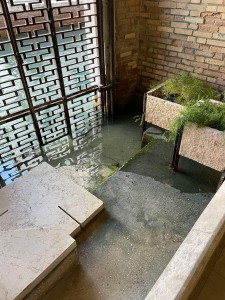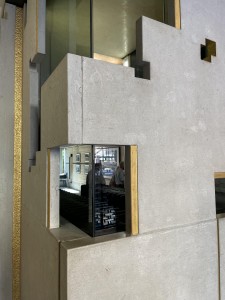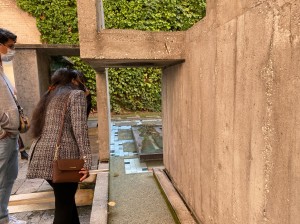 We were also super lucky to be able to attend the bienalle. This year was an architecture exposition and we were able to see so much amazing research + so many cool projects. We were so surprised (but also really excited and happy  out) when we walked into the French Pavilion and saw the work done by Charles Cross. It was cool see the variety in projects in each pavilion.
All of us also went on Gondola rides, which was super touristy, but also super fun! Our tour guides were so nice and gave us a really good information on the history of Venice, especially regarding it's buildings. We all went in the evening and it was so pretty to see Venice as the sun began to set and all of the lights from the buildings started to glow up.