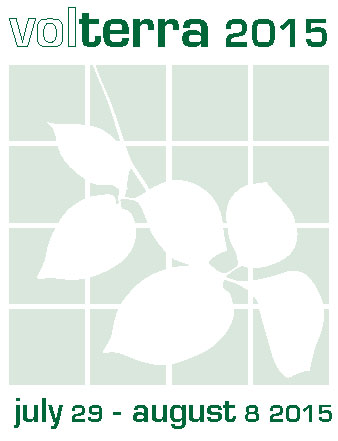 This year the UDM School of Architecture Study Abroad in Volterra introduces a new element to the program: an International Design Workshop.
Four students from the UDM SOA, together with Dean Will Wittig who is running the program in Italy this summer, will remain in Volterra for additional ten days, for the first edition of the workshop. During this time they will be joined by students and faculty from the University of Illinois at Urbana–Champaign and the Faculty of Architecture of the Warsaw University of Technology from Poland, as well as local academics and professionals from Volterra and Pisa in Italy. The workshop will be moderated by James Timberlake, FAIA, from Kieran Timberlake (Philadelphia , USA).
The workshop is organized jointly by the Volterra-Detroit Foundation and the UDM School of Architecture.
The purpose of the workshop is to create an international academic forum for sharing contemporary architectural ideas. Architecture is becoming an increasingly global profession, which offers new and fascinating inspirations and opportunities internationally. The workshop will give the students and faculty the opportunity to experience international teamwork and collaboration.
The theme of the workshop is "Society and Technology: Water, Food, Waste, and Energy". In the words of Dean Will Wittig: "In every town, in every society, there is a daily, weekly, and yearly rhythm of arrivals and departures; oranges and milk, newspapers, workers, school children, water, coal, busses, sewage, and garbage. And the logic of logistics can be traced in these systems that anticipate the flow of water, food, energy, and waste. City form in turn is organized and orchestrated to establish the physical ecosystem of a society that enables social capital to flourish."
The workshop will run from July 29 till August 8 this summer.
Stay tuned for more information on the UDM SOA program in Volterra and the 2015 Volterra International Design Workshop!