The Church of Saint Dalmazio is a privatized church  located in Volterra, Italy.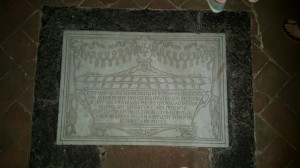 The significance of the Church of Saint Dalmazio dates far back to the middle ages. Not only is the Church of Saint Dalamzio very old but it also is under the control of the
Volterra noble family Fai-Inghirami-Montoni. Fai-Inghirami-Montoni has been a prevalent family in Volterra since 1428. A current family member of Fai-Inghir
ami-Montoni opened the church up to the University of Detroit Mercy Architecture students and University of Pisa Art History students. Other than this, the Church of Saint Dalmazio is not open to the public and is very rarely seen with its doors open.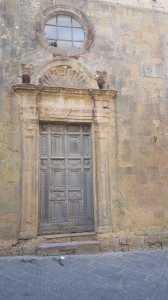 The Church was built in the early sixteenth century, as evidenced by the entrance. This former monastery was a convent and was specifically built to preserve the religious rule of Saint benedict, in 1510. This changed when the convent asked the city of Volterra to move their monastery to the city after their original monastery had been damaged by a fire in 1438.
The church you see today has marble accents along with stucco and gilding which help make up the main altar. There is evidence of an enriched cross and fine ornamentation detailing the altar and also the ceiling and nave. One can also see painted arches and pictures by Giovan Paolo Rossetti, which were completed between 1551 and 1556.
All information has been translated by a handout/flier that was located in the Church of Saint Dalmazio, I apologize for any confusion and hope this has been informative for you.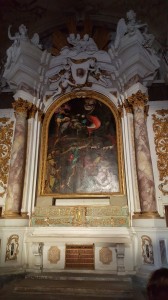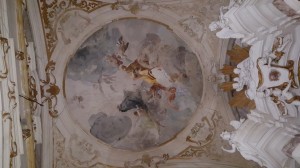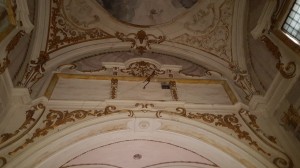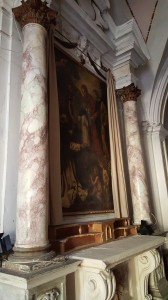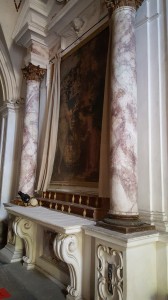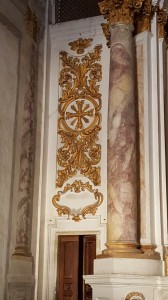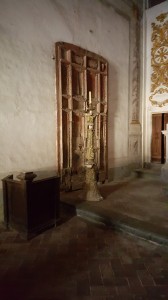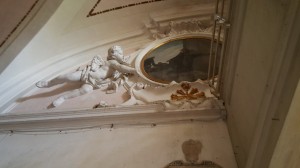 Sincerely,
Zac
, by a grabe incendio.Alle behind the main altar, adorned with stucco and gilding, lies the choir above the nave, enriched by position of the Cross, an oil on arched panel, work Giovan Paolo Rossetti, performed between 1551 and 1556, cheritrae also Monana Sister Elizabeth Dating, who commissioned the painting.