This week marks the second week of the University of Detroit Mercy's Alabaster Training/Sculpting Class.
Some background information, while studying abroad the University of Detroit Mercy students are not only immersed in the language and culture of Italy but also the Historic context and the Arts. As a class the students engage in the art of Alabaster Sculpting which has a rich history throughout the town of Volterra.
Some Facts about Alabaster!
-Alabaster is a fine-grained sedimentary gypsum rock.
-Alabaster is mostly white or delicately shaded which allows it to be translucent.
-Veins of alabaster are typically found 12-20 feet below the surface. Once quarried in a pit one may find stones that are normally 16-20″ in height and 2-3 feet in diameter
-Alabaster's chemical formula is CaSO 2H2O which is Calcium Sulfate DiHydrate.
Below you will find some pictures of the current clay models that the students and professors have begun to work on. These models will later be carved out of the alabaster stone to create an alabaster sculpture.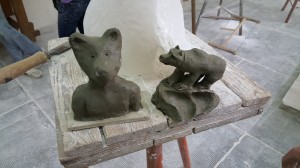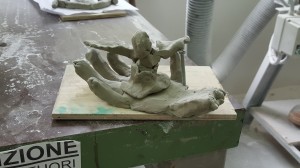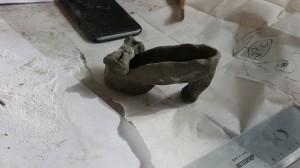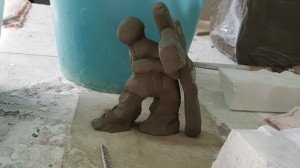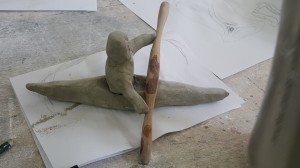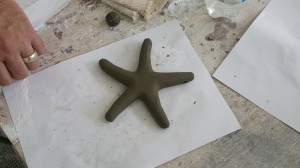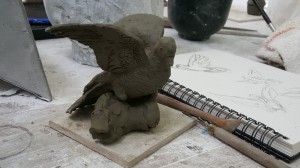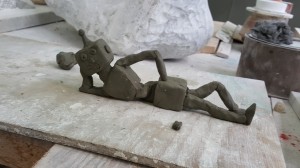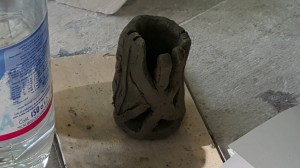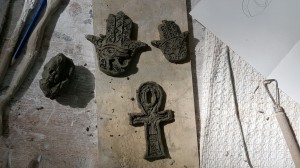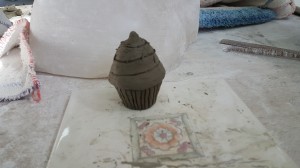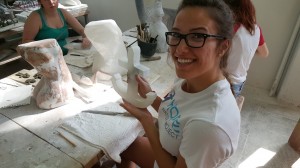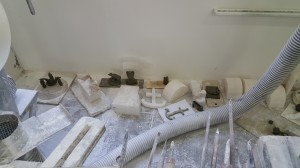 Ciao,
-Zac