Siena is an initial ancient Tuscan town that dates back to the Greeks and Romans. The Roman myth has been told that both Romulus and Remus were two children of the Roman god Mars. Initially banished from their city by Amulius (King of Alba Longa) they were abandoned in the Tiber river they survived through a series of miraculous events. The twins were carried to safety by the river and adopted by a She-wolf who suckled them and cared for them. They were often fed by a woodpecker until a simple Shepherd and his wife found them and fostered them. Growing to be shepherds they both had a strong tuition to lead. Eventually learning their past they sought out and killed the King of Alba Longa and claimed the city as their own. However, splitting the kingdom was deemed impossible and the two brothers fought. Romulus ended up winning and named the city Rome, Remus has fled the city and started his own city which is now known as Siena.
Initially made up of 17 Contradas Siena has had a consistent struggle of power and leadership. This was often solved in the famous Polio Races; This is an event where each Contrada raises and elects a horse to represent them in a race around the Piazza de Compo. The race would result in large ceremonies and allowed for alliances and consistent interacting between the Contradas in the city of Siena.
While in Siena the students of UDM visited the Duomo of Sienna, Piazza de Compo, Palazzo di Publico, Basilica of San Domenico, House of Saint Catherine of Siena.
Below you will see some images of such places.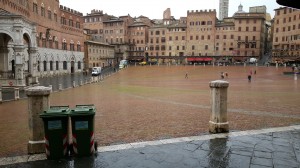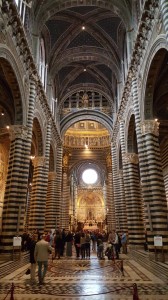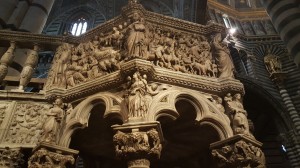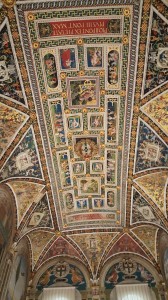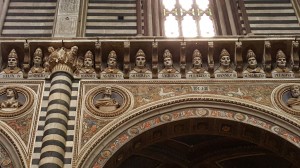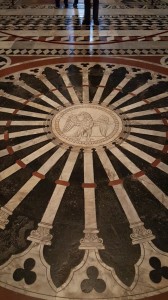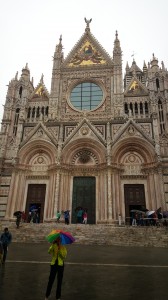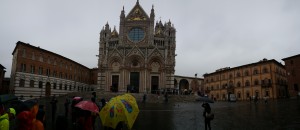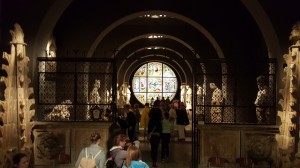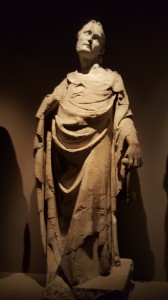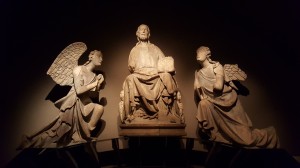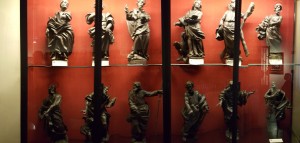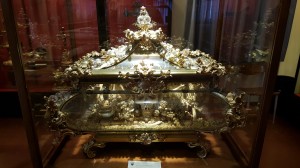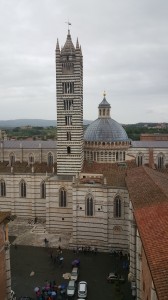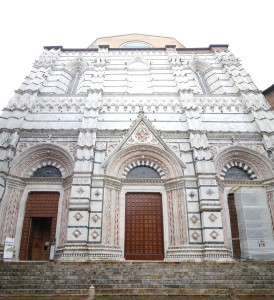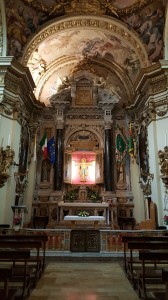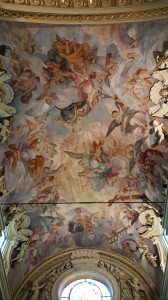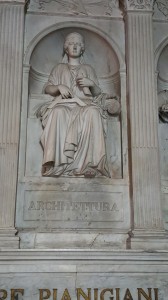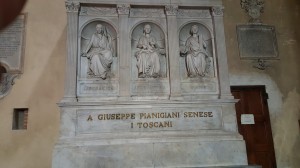 Caio,
Zac